The University of Washington Class of 2021 graduated in the midst of a global pandemic. Although the Design School normally hosts an in-person exhibition, this year we used a website format to showcase our work throughout our years at UW. I wrote website copy to frame the experience for our visitors.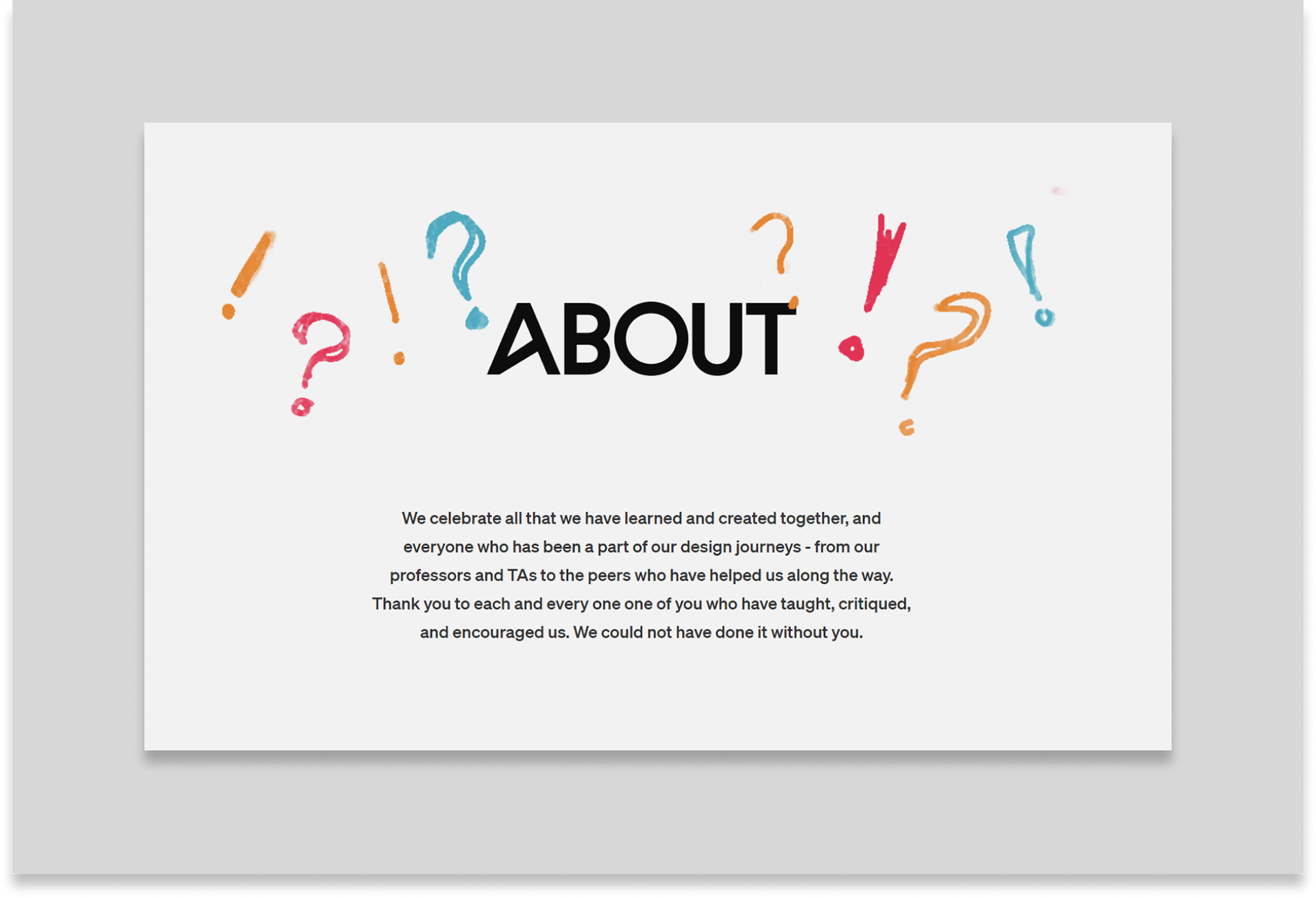 The About Page displays the names of all the professors and design students who had helped us put the Design Show together. To complement the page content, I used a celebratory tone to thank everyone involved in the process. I used the royal 'we' to keep the website professional and consistent, and to communicate that this website belongs to all the design seniors.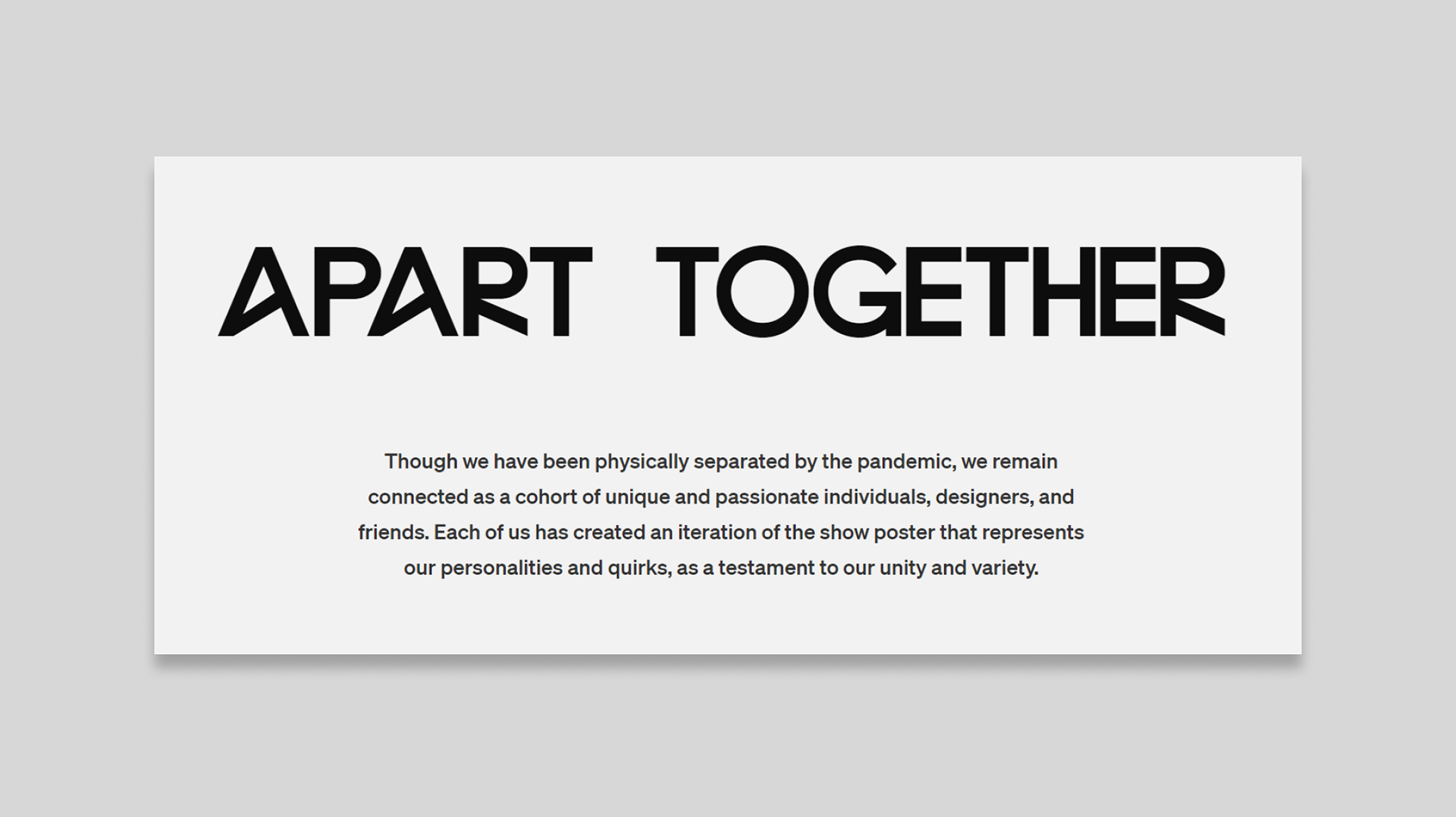 Our "Apart Together" project was an endeavor to showcase our unity as design students, despite the pandemic circumstances. I wrote this short paragraph to explain the purpose of the posters showcased below it. I used design terminology like 'iteration' and 'unity and variety', because the main audience of the website would be other designers, such as our classmates, professors, and design professionals. I kept both the blurbs short to mirror the minimalist tone of the website as a whole.