How can designers communicate
scientific research
effectively?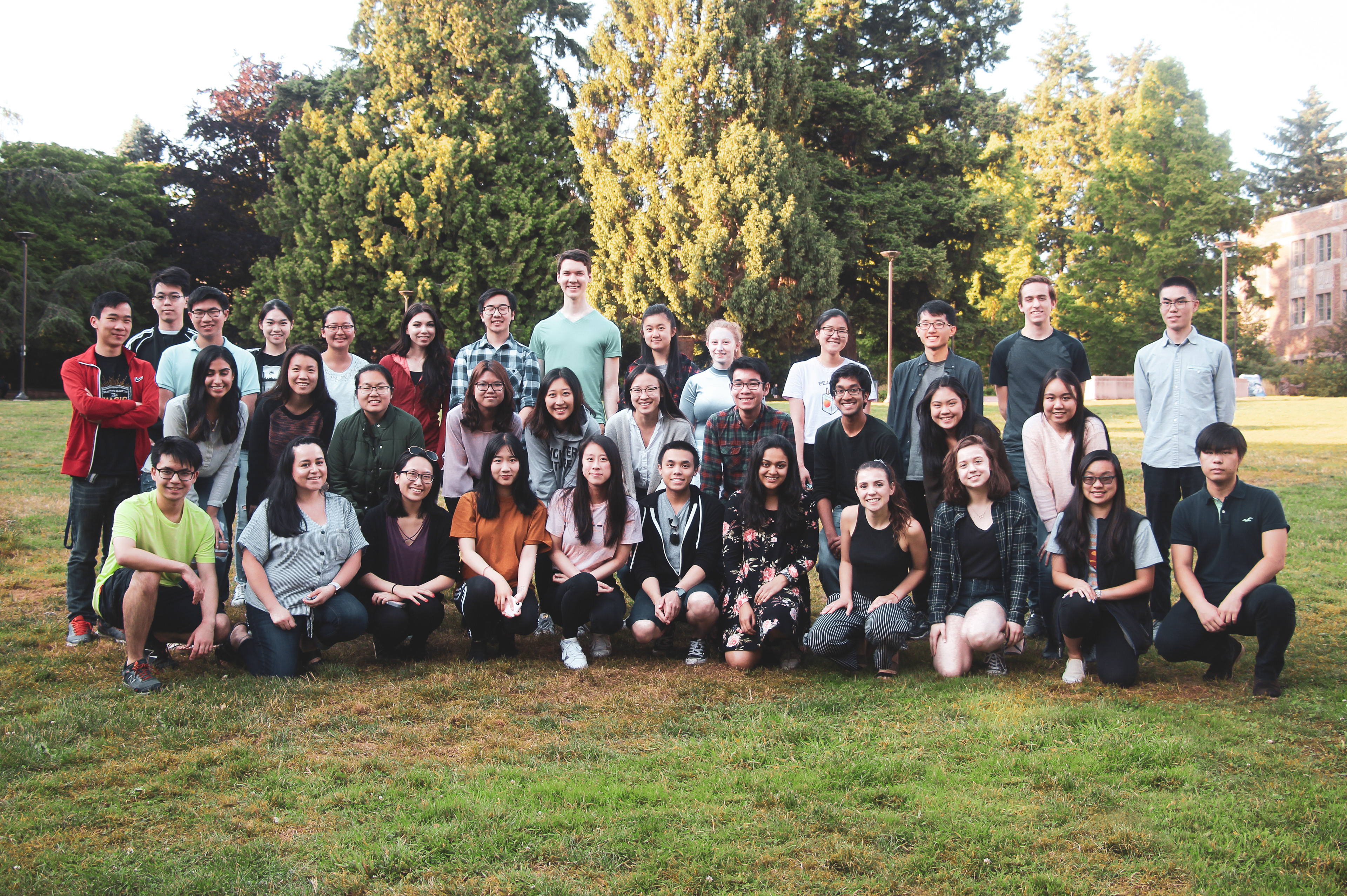 An undergraduate synthetic biology team with hopes of winning the annual international competition (Jamboree) by doing globally impactful and ethical scientific research. 
"A club that functions like a start-up" - Yoshi Goto, advisor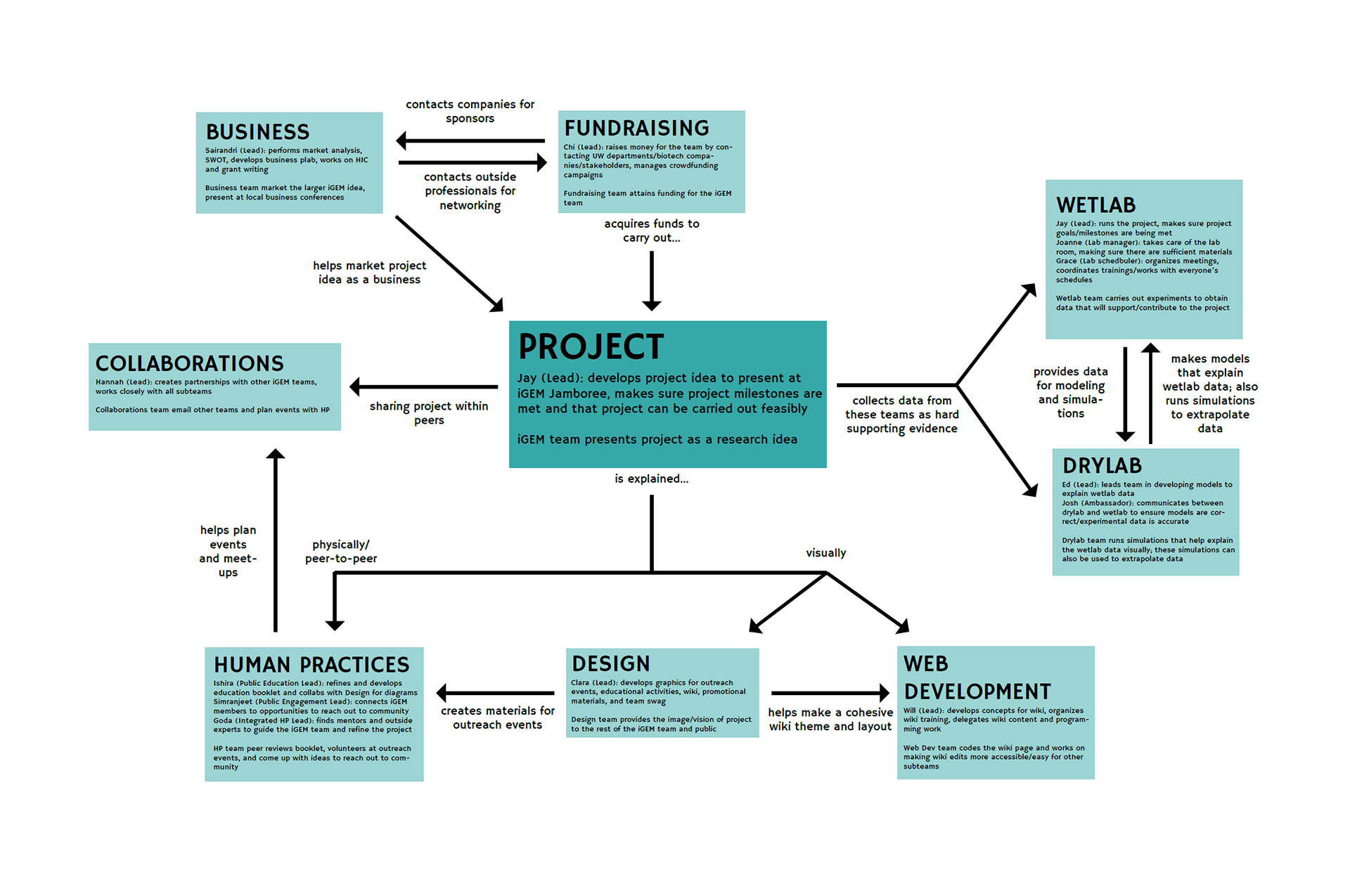 As the

design lead

, I was in charge of managing the design team, which created visual materials to educate the public about both our team and synthetic biology in general. 
Our Team's Project:

Creating a Biosensor to Detect Small Molecules
Our project name, "Immunosense", points to how small molecule detection could help researchers detect and fight infectious diseases, such as malaria.
Presented at the 2019 Boston Jamboree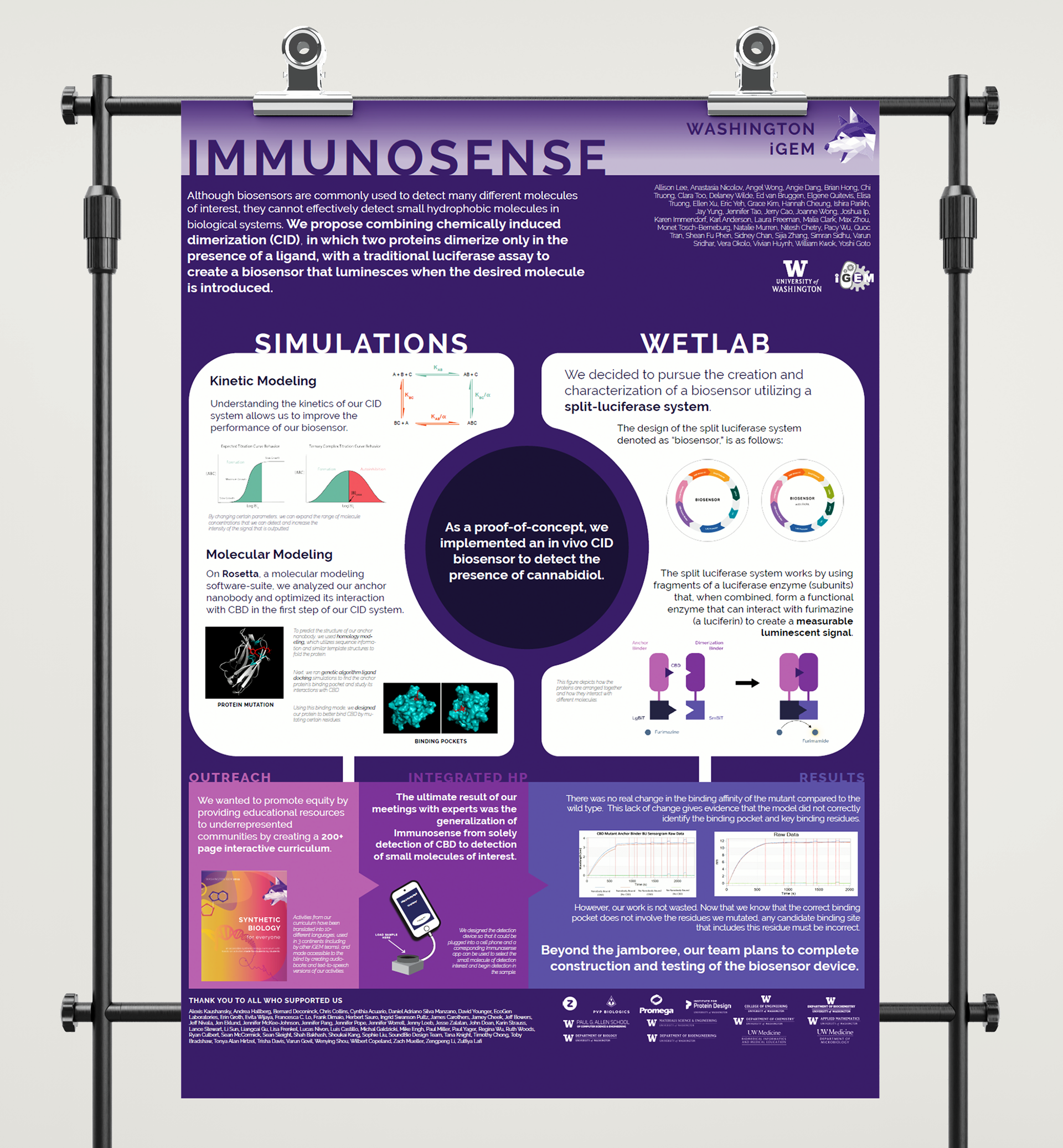 We created our poster with the idea of imitating the shape of a CID binder. 
Our outreach team won Best Outreach at the international Jamboree in 2019.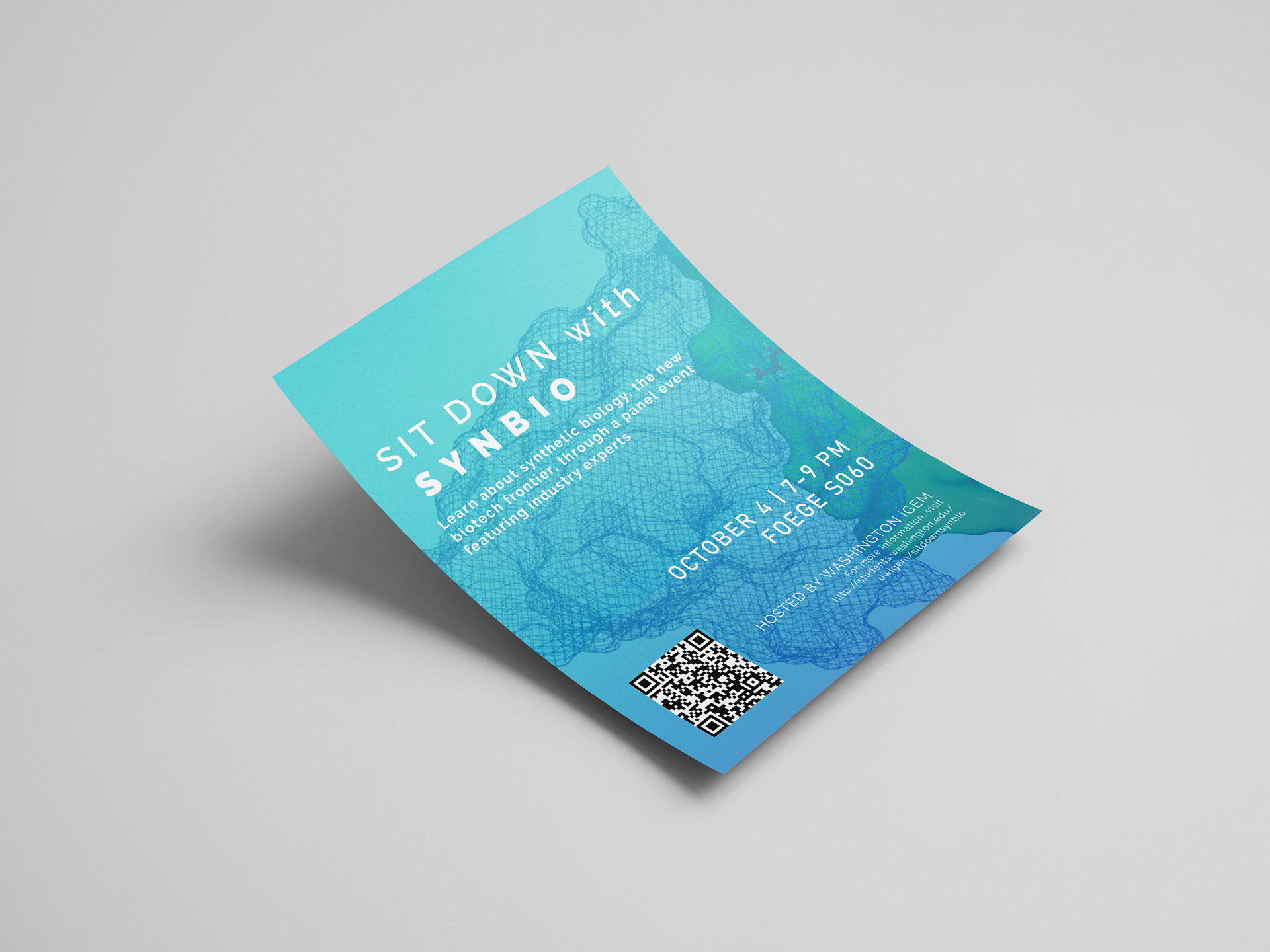 Synthetic Biology Activity Booklet

- made for kids, accessible to all. Made with low-income students in mind, with inexpensive materials allowing kids to experience biology in a hands-on manner.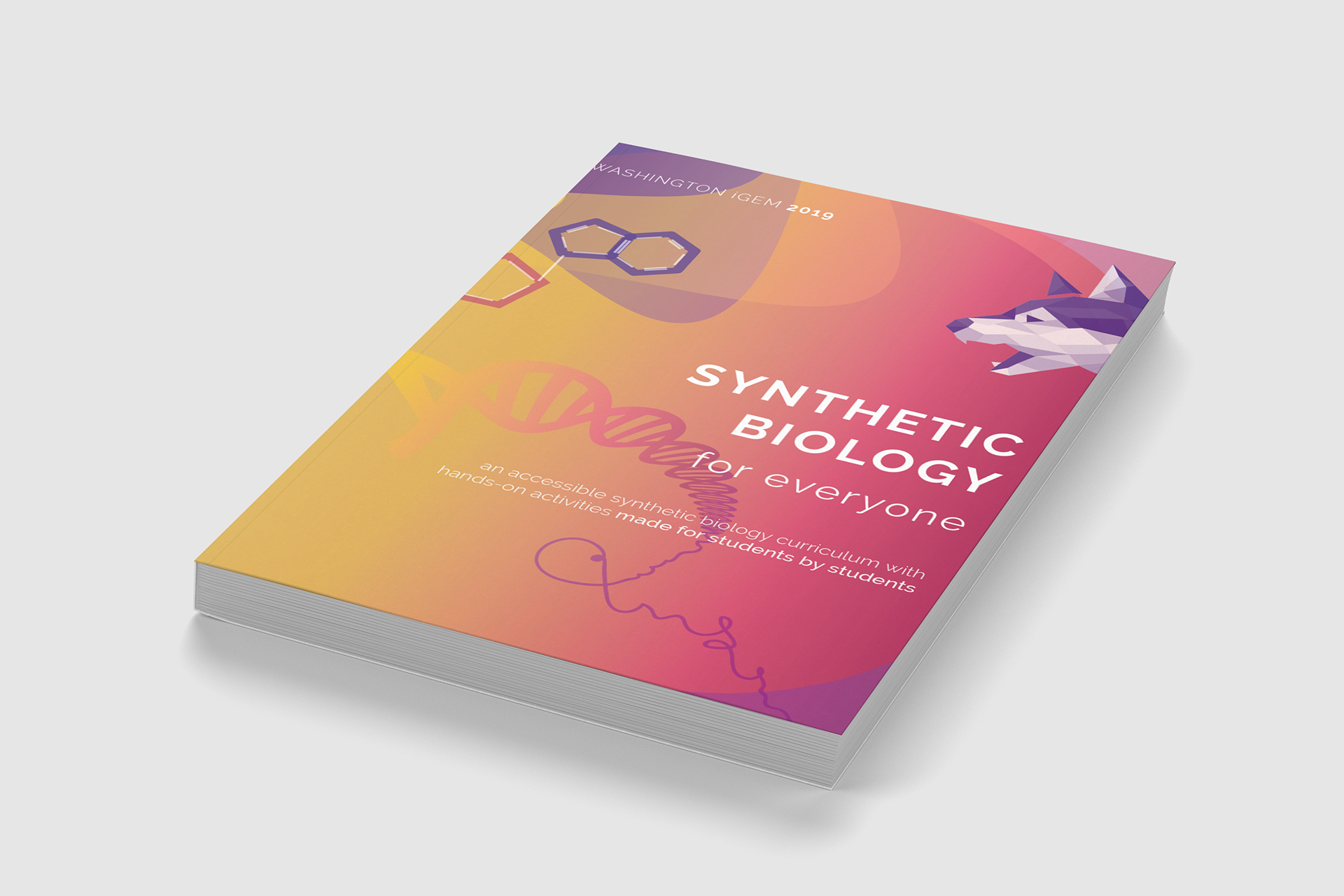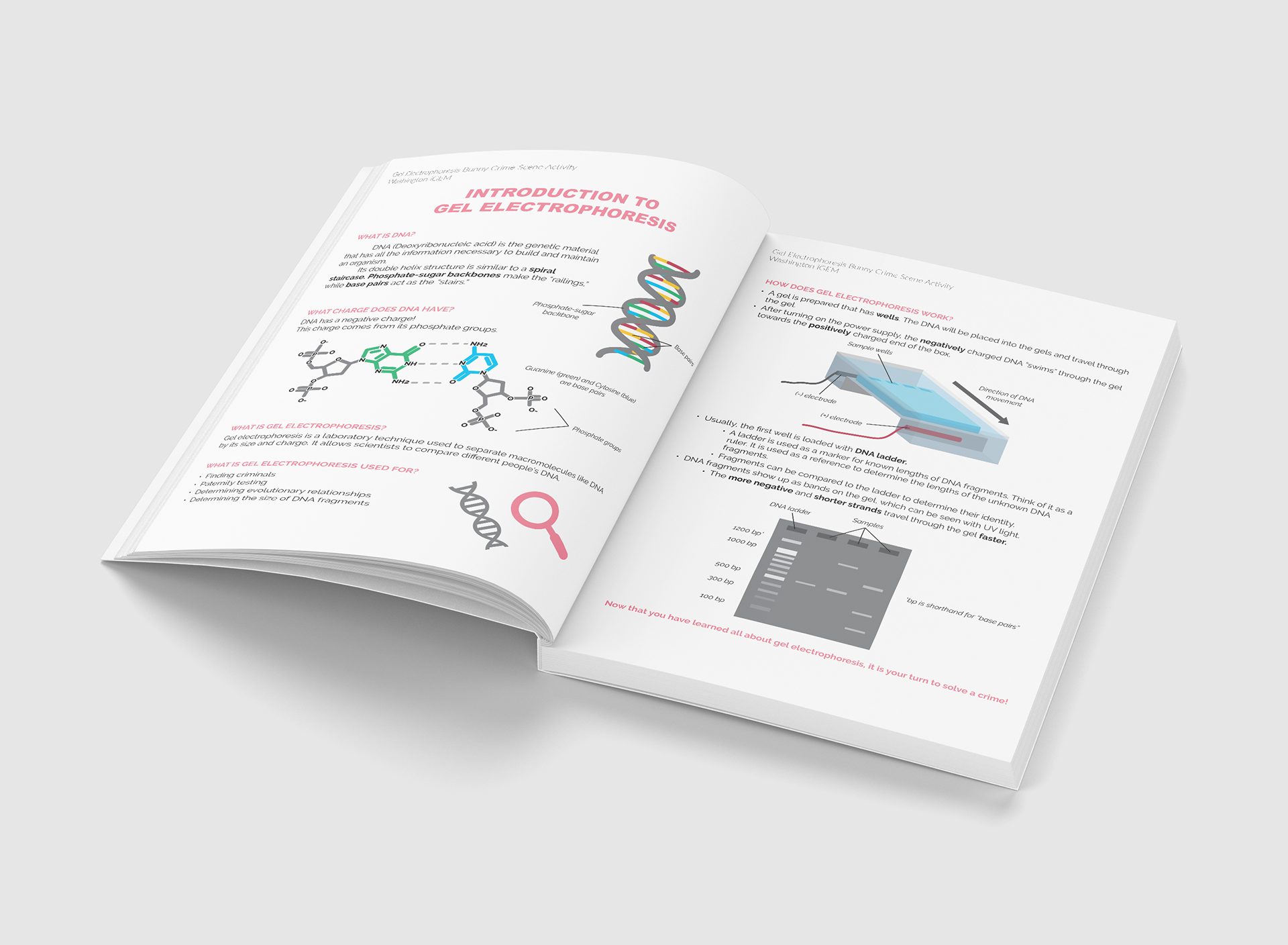 J A M B O R E E   2 0 1 9