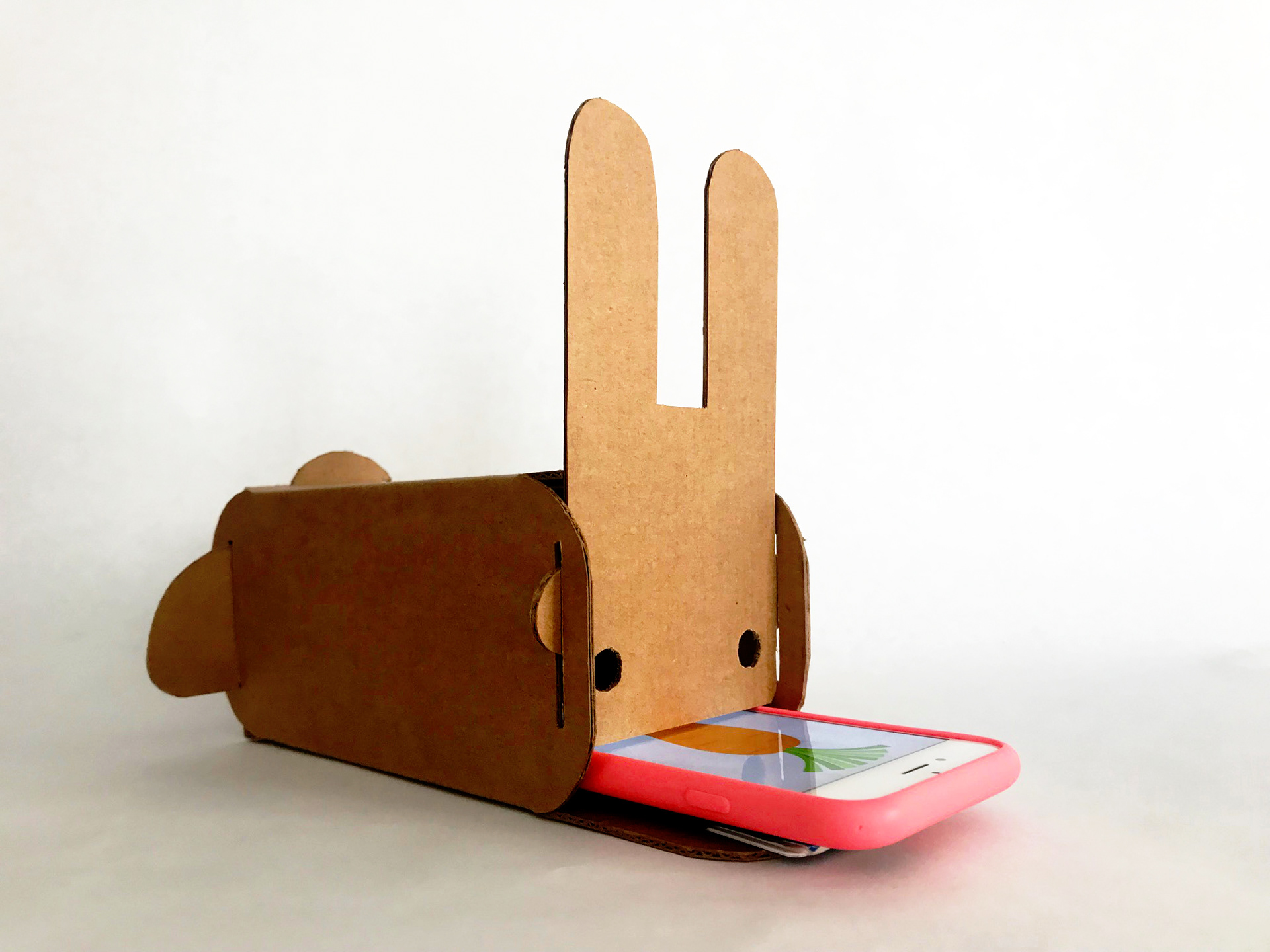 Buzz Bunny is a cardboard phone accessory intended to make waking up fun for deaf children. In theory, this device syncs to a custom app that uses the light and vibration from the phone to wake the child. In order to switch off the alarm, the child 'feeds' Buzz Bunny the carrot on the phone screen.
In my research, I found that already-existing alarms for Deaf people usually involve some form of vibration or light, so I decided to follow these conventions in my design.
I created the cardboard form by hand using an X-ACTO knife and E-flute cardboard.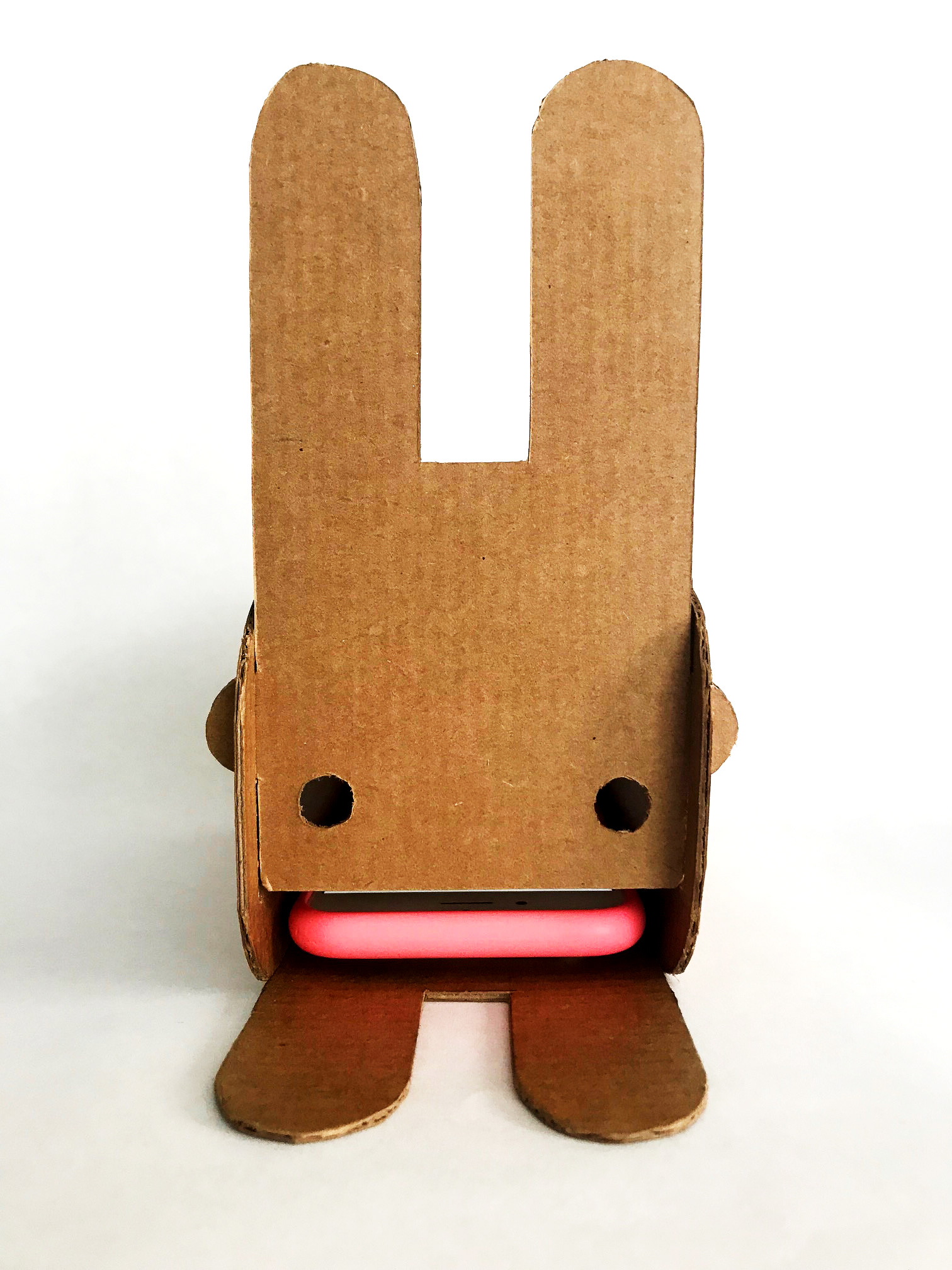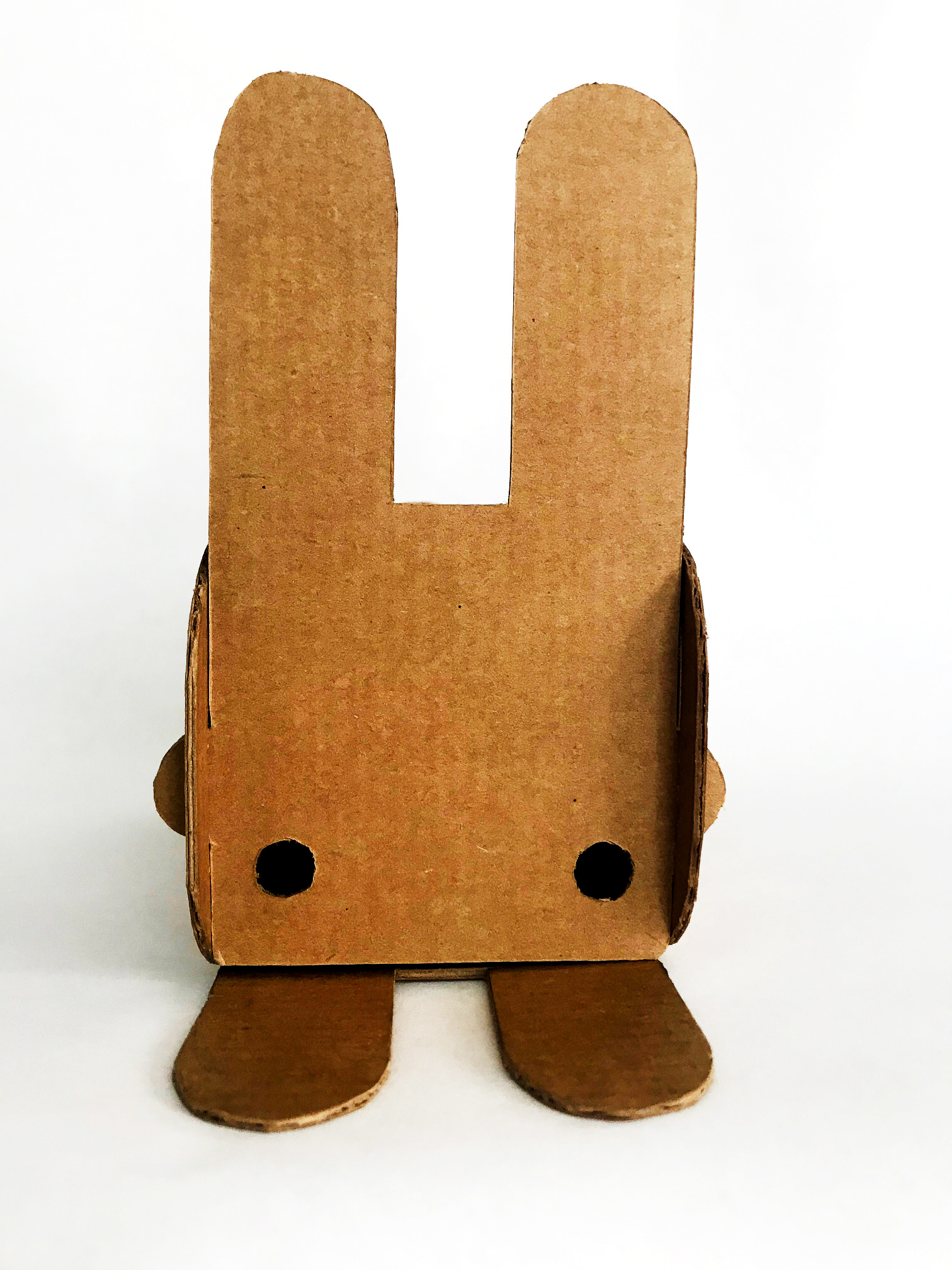 Left: open-mouth bunny with phone

Right: closed-mouth bunny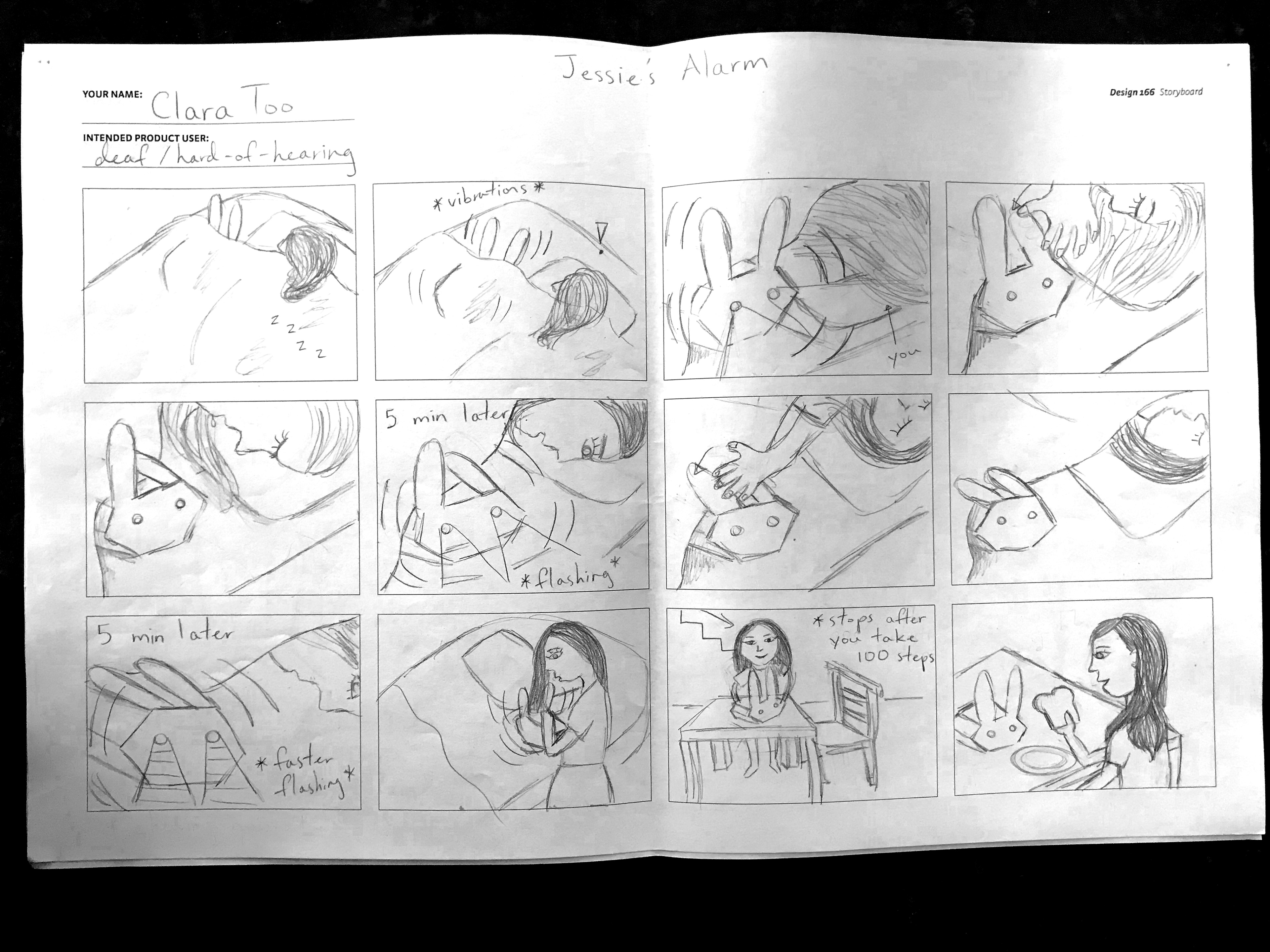 Design inspired by Jessie Zhang, my incredible Deaf housemate who loves bunnies.
I learned that interpersonal relationships can be a really rich source of inspiration for design. It was my first time working with cardboard, so it took many tries to get it right. Every single iteration got better and better, and I learned that patience and persistence are the keys to good design. And I also felt inspired to continue designing for marginalized communities, as this is where my passion lies.
Created for Design 166: Design Foundations