How can we help
senior citizens
enjoy
 the museum experience?
seniors and staff at the museum, and found that the Burke Natural History Museum can be difficult to navigate for seniors with vision and/or mobility impairments. We set out to craft a design response which would comfortably fit in the context of the Burke, granting accessibility which would enhance the experience for all visitors.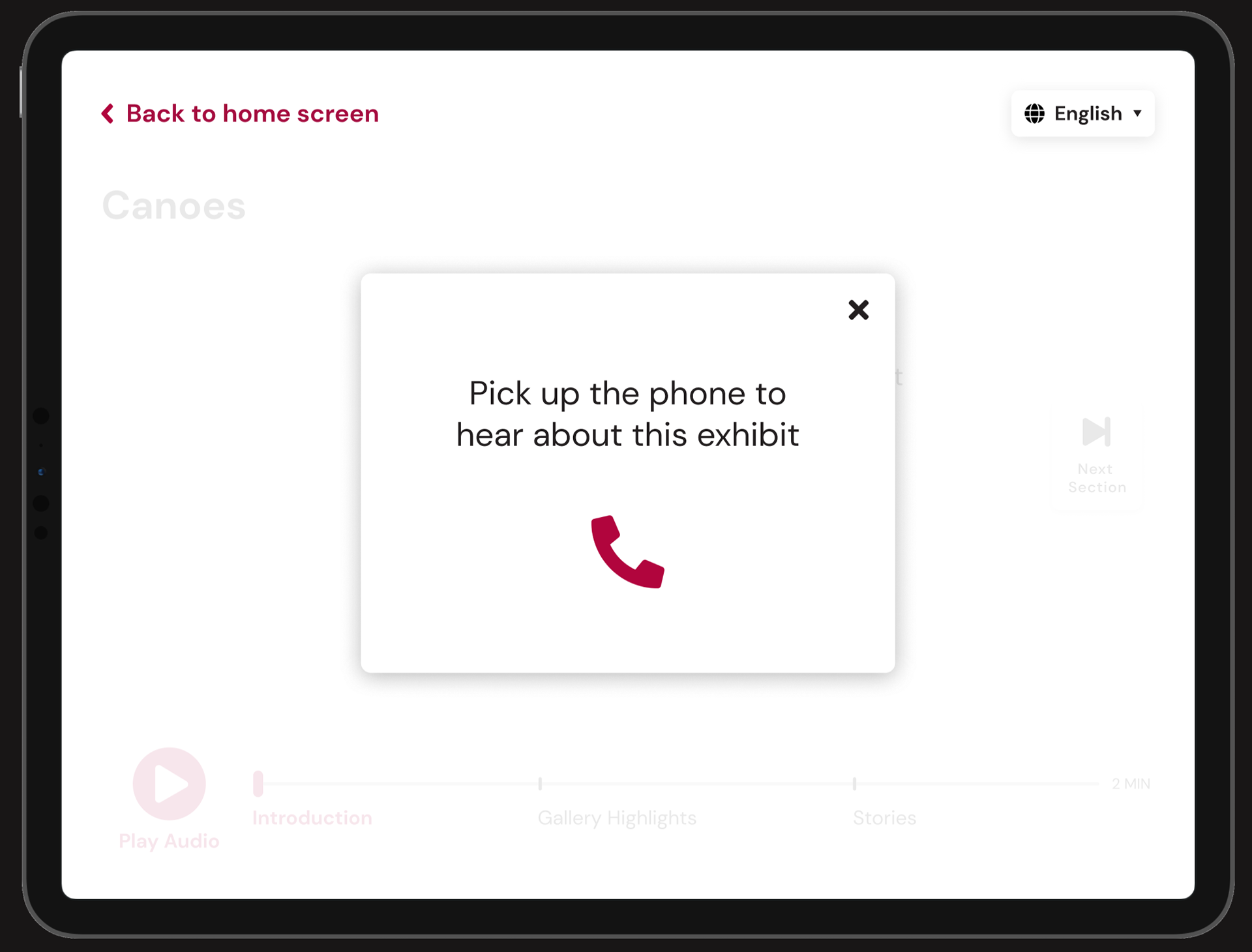 INSIGHT 1:

 Senior visitors crave conversational interactions.
We observed that seniors seemed to really enjoy learning by talking to staff. We created an audio interaction based on the existing phone interactions already available in the Burke.
INSIGHT 2:

 Small text prevents seniors from being able to access museum content.
Many seniors could not read museum placards and signage because of the type size and poor lighting conditions. We chose a typeface (DM Sans) with a large x-height to maximize legibility, and kept our text size well above accessibility requirements.
​​​​​​​​​​​​​​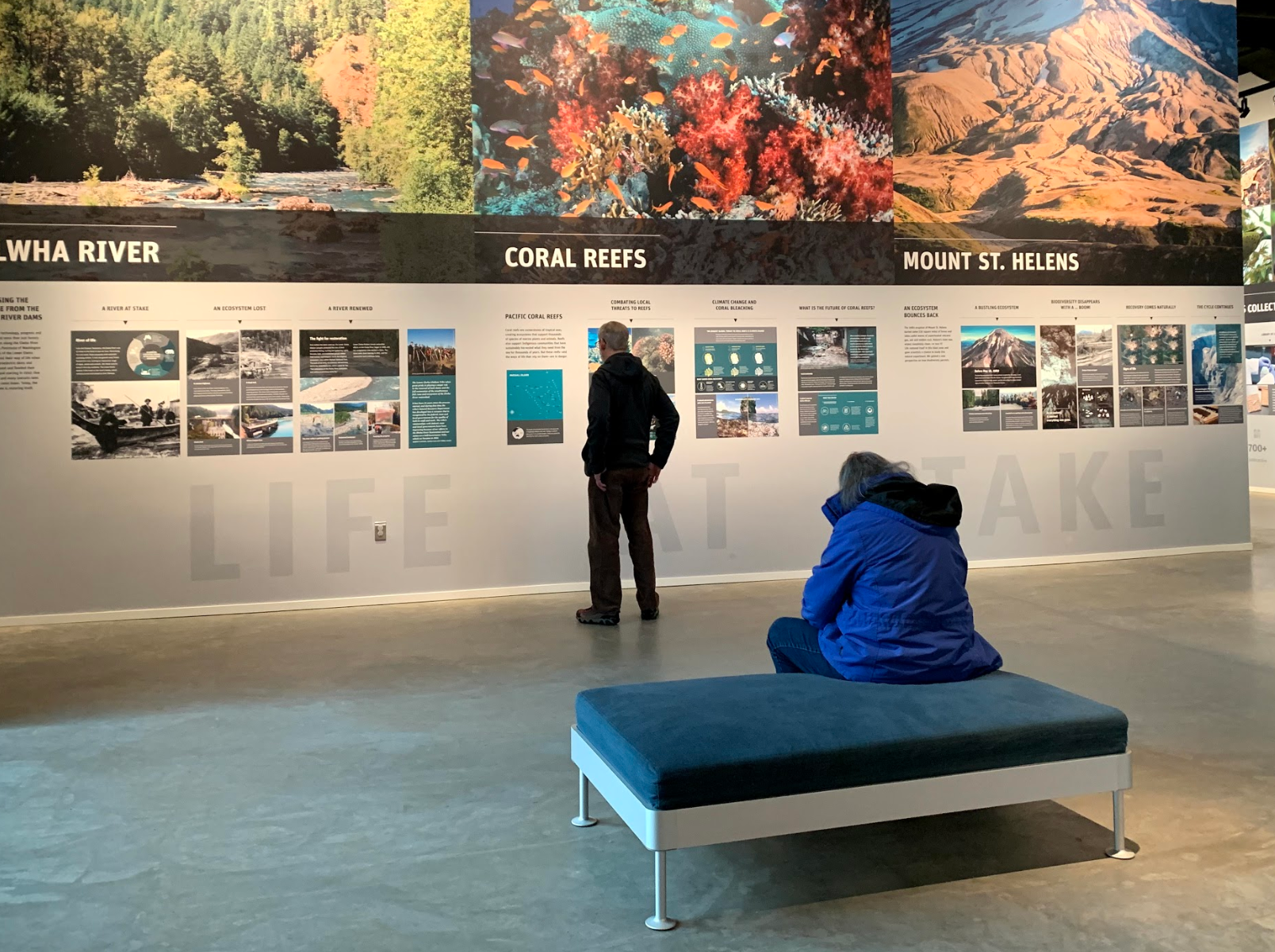 INSIGHT 3:

 Seating at the Burke is unsuitable for many seniors.
The few seats available were too low for seniors with back and joint problems to use - they knew they wouldn't be able to stand up again if they sat down. Our design response recommends armrests and higher seating to make this experience more comfortable for seniors.
Project by Amixa-Ray Calzado, Nadia Kaheil, Rachel DeNoble, and Clara Too. Video by Clara Too.